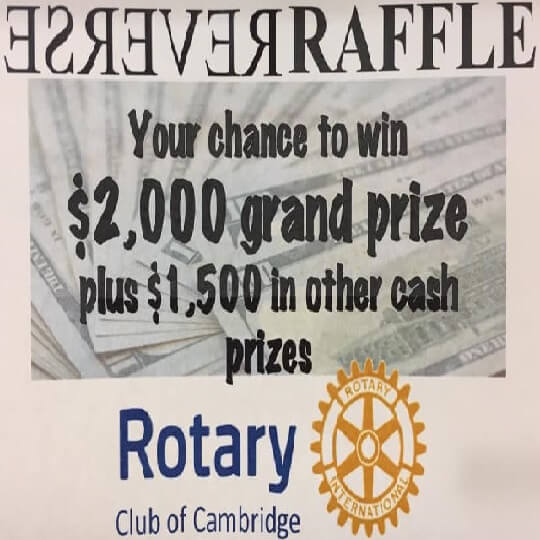 This is your chance to win a $2,000 grand prize plus $1,500 in other cash prizes. There will be 50/50 drawings and other raffles at the event.
Tickets are $50 each (includes dinner for one) | additional dinner tickets can be purchased for $15.

One ticket with guaranteed value of at least $100 will be raffled off at the event. You do not need to be present to win.
To purchase a ticket contact a local Cambridge Rotarian.
Event Date is Wednesday, May 1st, 2019, 5pm at the Eagles Club.